HIGH SCHOOL IN AMERICA
A Fresh-out-of-high-school graduate reflects back on what it was like to go through high school in America.
By Ginnie O.
Hmmm….high school, a four year period were anything and everything can happen.
My high school experience was quite interesting. It all began when I moved to the state of California from Nigeria in 2001. Let me breakdown my four year experience by each grade. Here I go:
FRESHMAN YEAR 9th grade: I would consider this the worst year of my high school experience. WHY???? For different reasons:
1. Here I am, a 13 year old girl from Nigeria in a new environment which has not embraced her immediately. It's not like I did not make friends, people were nice and friendly, but I was just not feeling the whole thing.
2. WHERE IN THE HELL WERE ALL THE BLACK PEOPLE. WHEN I SAY BLACK
I MEAN AFRICANNAS.
3. Speaking of black people, I didn't get off on the right foot with the some 20 African Americans in my high school. All the African Americans know each other, once one hates you, they all hate you.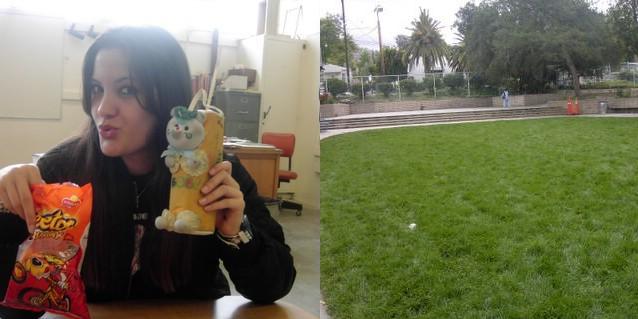 4. MY ACCENT: I obviously still had my Naija accent; Igbotic as some of my naija friend say. I don't have an Igbotic accent. Anyways my accent was not very strong, but for the folks over here….when I talk they either respond or say "huh" or are thinking "what the hell is the black girl talkin bout". It's so sad I understand what they say, but I have to repeat myself 2 or 3 times for them to understand me. And the "R" pronunciation….lol…PA"R" K…WO "R" K all that took time to get right and took a lot of energy too.
5. MY NAME: I really don't blame any of American folks for mispronouncing my name because if I saw a long ass foreign name, I probably would not be able to pronounce it myself. It's my mom, she put my full name (GinikaChukwu) instead of Ginika. Even my birth certificate says Ginika.
6. SLANGS: It's so embarrassing when someone says a slang to me and I have to pretend I know and maybe smile, nod my head or grin.
7. Even the food was not very good. Can you believe the pizza was school made, but if you know me I still managed. At least it was better than eating guguru and ekpa everyday for lunch….just kidding.
SOPHOMORE YEAR 10th grade
A little better than freshman year. This is the year I don't really remember much about. It went by so fast. Oh I remember something, this was the year I finally decided to tell everyone to call me Ginnie, because I didn't want people calling me names like Shenekwa, Ganika or any of those other ghetto ass black names. I also remember there was this annoying I had in all three of my classes, he was like the master of messing up my name.
JUNIOR YEAR 11th grade
A very good year for me. This was the year I met my one and only Nigerian friend in my high school. By the way let me give a shout to my friend Ijeoma. We click immediately, I even spoke Igbo to her ( I hardly ever speak Igbo…kidding) just so our other friends won't hear what we were saying ( hey they spoke Spanish too each ot her). I used to tell her that she was lucky to come to a school like this and have a naija friend right away. Actually I was more of the lucky one.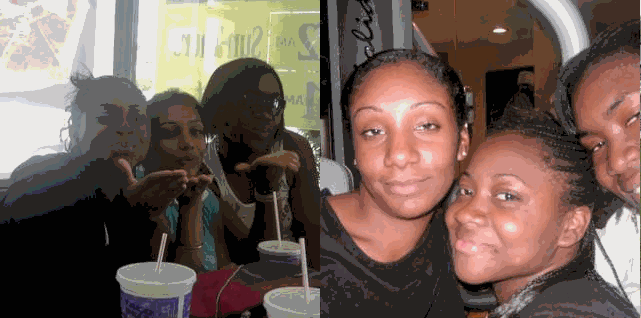 SENIOR YEAR 12th grade
WOW!!!!!! CLASS OF 2005 BABY!!!!!
Well, senior year started off bad, Ijeoma e-mailed me like a month before school started and told me that she was moving and she wasn't coming back to my school. OH MY GOD I was so sad, even though I still had my other friends I was so mad that we wouldn't be able to hangout and graduate together.
Life will go on, sometimes I say to myself things happen for a reason. See if Ijeoma did not move I probably would not have met Cleo. Cleo who is now one of my good friends; I made so much more good friends like Wendy, Norma and Sharon. I was also cool with every single black person in my school. I even started going to the African American Group meetings and participated in the activities the group performed.
The only thing bad about Senior year was the stress of senior year, the payments you have to make, college, finding a prom date, getting ready for prom, graduation.
Senior year was so much fun and yeah I graduated of course. Now its time to move on to college. Hopefully, I might be back four years from now to tell you about my college years and getting my bachelor's degree.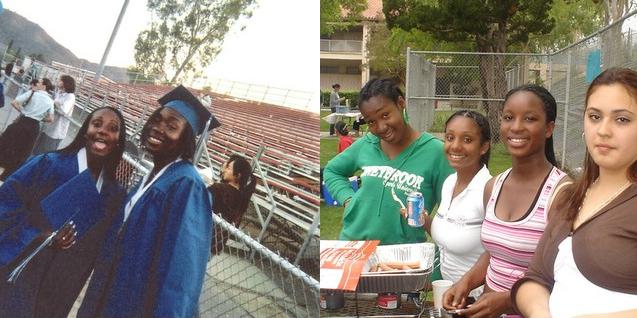 I just want to say to all Nigerian entertainment readers especially the young folks out there stay in school, it's a beautiful thing.
Email Ginnie at gmecar@hotmail.com