SOULISTICALLY SPEAKING
Soul Brother. Lyricist, Freestyler, Poet, Dancer, Comedian and above all, a man of God. This certainly isn't your regular round the way kind of guy.
By Chiaka O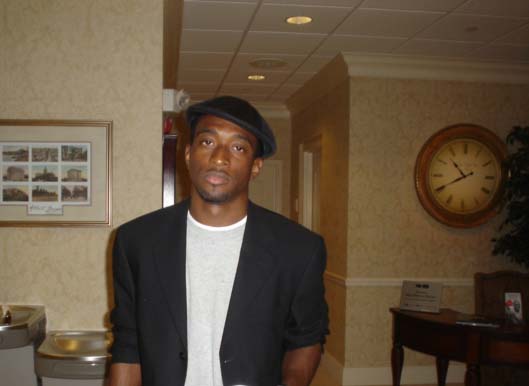 Soulbrotha is a Nigerian born, Tennessee resident does not lack in the talent and style department. "I wasn't born in the ghetto, neither am I from a local 'hood-near-you. I have never sold drugs nor have I been involved in any shoot-outs or gang-banged. Despite what would seem to be the absence of these necessary elements to gain street credibility in today's rap world, I'd say I've been mightily blessed not to partake in violence on such levels but yet be a living witness to the transformation and salvation that occurs in a man's life who otherwise was headed for self-destruction"
With a lyrical flow that reminds the listener of Common meets Black thought from the root, his style is as refreshing as a glass of Ice-cold lemonade on a 90 degree summer day.
His musical Inspirations come from the old school. Listening to his cousin rap along to "Paid in full" by Eric B & Rakim peaked his interest in the power of freestyle and rap and Years later, he still shows much gratitude to that cousin. "I didn't come into the hip hop game to change it, but rather give a message of hope, peace and most importantly love."
Check Out Songs from the Upcoming Album at www.soundclick.com/plussign