Disc Jockeys better known as 'DeeJays', 'DJs', or 'Selectaz', are an interesting genre of artists. They play an important part in keeping parties and events alive – especially when these parties/events involve people who love to dance.
It is the NE version of Jeopardy where instead of guessing the answer, the contestants guess the category. The celebrity host Alex Trebek reads the question, the card reads "Jazzy Jeff, Clue, and Fat Man Scoop" for $1,200. You can be rest assured that the lucky winner knows the category to be Disc Jockeys.
A DJ selects and plays prerecorded music for a selected audience whether it is a club party, wedding party or political forum. The art of juggling is known as dj'ing and it varies from DJ to DJ. Some DJs work with turn tables while some others work off laptops; some others work in groups, while some prefer to do their own thing. The following artists all fall under the same category of Dee Jays, but they are as different as they are alike. Enjoy the art that keeps you shaking your *cough*!!!
DJ ZIMO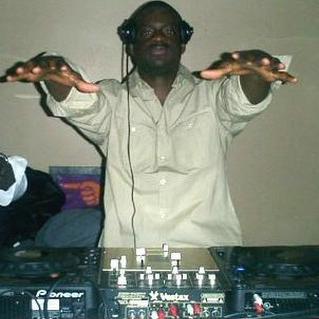 Sound System: 745 Entertainment
Genre: Hip Hop/Dancehall/Nigerian Music
Place of Origin: Nigeria
Based: Philadelphia
Other: DJ Zimo deejayed two out of three nights at the Annual NRC Nigerian reunion - Philly '05.
The Art of Juggling according to DJ Zimo:
The art of is creating a unique sound out of 2 records to become the same song.
For more info visit www.745entertainment.com

NEGUS SHABAKA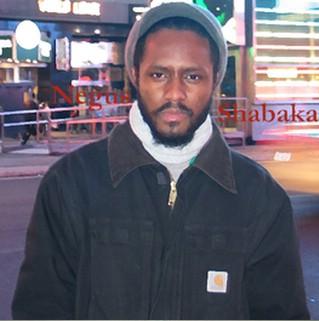 Sound System: Kings Eye Mix
Genre: Dancehall
Place of Origin: St. Thomas – U.S. Virgin Islands
Based : Currently in New York City
Other: Not only is Negus Shabaka a DJ, he is also a musician, poet and writer.
The Art of Juggling according to Negus:
Nuff people want to be a Selector for a Sound System, but nuff a dem cyaa play no chune. Quite simply, they can't juggle. Juggling is an art that first requires the learning of two technicalities. Firstly, the Selector has to know hundreds or records, CDs, and/or mp3s (including the name of the artist) from memory. Without knowing what songs to play and where they are located, the Selector will very likely flop the dance. Secondly, the Selector must be able to mix songs. If he or she is unable to make smooth transitions from one song to the next, de vibes nah go nice. These two skills usually take years to develop, but some likkle hurry-come-up Sound Bwoy always think it's easy when they see and hear big Sound play Nowadays, computer technology makes these technicalities easier to accomplish, but it still takes some due diligence. And after these two skills have been mastered, the Selector will be well on his or her way to playing songs in an order and manner that is pleasing to the crowd. He will be well on his way to mastering the art of juggling.
For more info visit http://www.negushabaka.com
DEE MONEY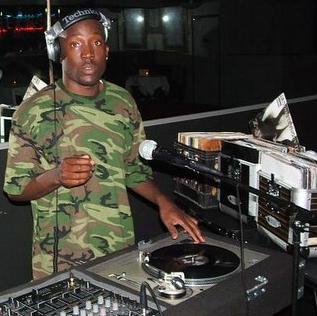 Genre: Hip hop, R&B, Dance Hall Reggae, Naija Hip hop, Old School, Deep House
Place of Origin: Nigeria
Based: Chicago, Illinois
Other: Dj Dee Money has been DJing for 5 years now.
The Art of Juggling according to Dee Money:
Beating Juggling is the act of manipulating turntables or cd players and a mixer to make a composition. I use Technique 1200 turntables, pioneer DJM 500 mixer, Qsc amplifier and Eliminator speakers.
For more info visit http://www.dis-productions.com/
VYBZMACHINE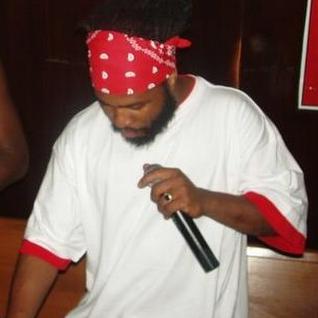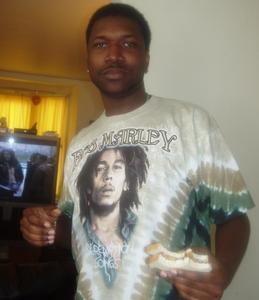 Selectaz
Featured Djs: King Fudge and Orio
Sound System: Vybz Machine
Genre: Dancehall/Reggae
Place of Origin: King Fudge is from Jamaica, Orio is from Dominica
Based: Pittsburgh, Pennslyvania. They also do a lot of traveling.
The Art of Juggling according to VybzMachine:
We are reggae selectors so we do reggae juggling. There are two types of reggae juggling, sound clash jugging and dance juggling. Sound clash juggling includes a selector and mc, the selector (dj) playing the dubs. Dubs are customized tracks remixed by artists for the sound system, for example T.O.K and Sizzla have created dubs for VybzMachine - check out the website and you'll hear some in our audio section. While the selector plays the dubs, the mc tries to "get a forward" - crowd ovation which usually includes raising your hands and cheering for the dubs. Dance juggling like Sound clash juggling also includes a mc and selector, the selector mixes the tracks and the mc hypes up the crowd by shouting, dancing, giving dance instructions and so on. That is the art of reggae Juggling.

For more info visit http://www.pittsburghreggae.net
Email Margaret at moj2@pitt.edu