OGOCHUKWU
I really am not particular since the year isn't over yet but in this present time period these are my top five in no particular order:
1. Late Registration – Kanye West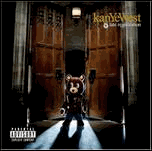 I know, I know…Kanye, this Kanye that..bla bla..but check this..Ye's dedication to detail and technicality took him way over the sophomore slump. Hooking up with Jon Brion (responsible for Fiona Apple and a host of other soundtracks and albums) was a good idea. Who said in hip hop collaborations were a bad thing?
2.. Dangerdoom (Dangermouse & MF Doom) – The Mouse & The Mask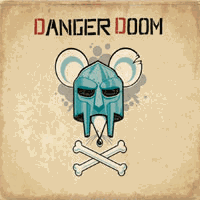 You can call it geek-rap, nerd-rap, underground, sci-fi bla bla bla but when you put two of some of hip hop's creative lot, sprinkle in a little "Adult Swim" you have voila – Dangerdoom. A first opus from the daring duo – Metal Face and Danger Mouse…
3. X&Y – Coldplay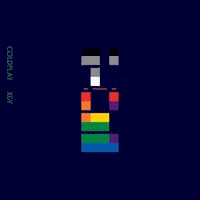 We getting a little too mainstream for ya yet? X&Y was by far and large a great intimate set of music. Could care less what the rockist critics had to say. The lyrics were simple yet emotional, everything was jarring emotionally and the moods were just I dunno..poignant?
4. The Minstrel Show – Little Brother

Rumors were swirling, "did BET actually say LB was too intelligent?" People quit because reviews weren't accepted (see: The Source) etc, etc. This album was undoubtedly a great album, classic? Remains to be seen but in today's clutter it stood out as a documentary of sorts or rather a diagnosis of today's current musical climate. Folks we give you 9th Wonder, Rapper Big Pooh and Phonte!
5. The Love Experience – Raheem Devaughn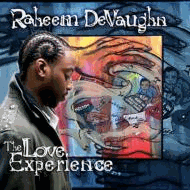 Technically this is a 2004 album but since Jive has been half stepping and basically just being lame about pushing RD, I decided I'd put this on there. For those of you who haven't heard, "Guess who loves you more" you might need to go find that song on the 'net and listen in. The brotha can "sayng."
RUKUS
Common – Be (It took the assistance of Kanye West on the beats to bring the old Common back….but I wasn't mad at this jazzy hip-hop-soul masterpiece.)

The Game – The Documentary (Dr. Dre laced the beats, 50 wrote the hooks, Em murdered him on his own song, but I must say this CD knocks….now all Game has to do is stop shouting out everyone on Interscope in EVERY damn song)

Coldplay – XY (Are they the best band in the world? U2 might argue with ya…nevertheless….soothing music to the soul)

Mariah Carey – The Emancipation of Mimi (The best voice in the world got with one of the best producers in the world, Jermaine Dupri, and finally figured out how to mesh hip-hop, R&B, and that beautiful melodic voice…now if she could just drop the slutty look in her videos…)


RUKUS – Homegrown (I know…shameless self promotion…but this CD is definitely one of the best underground releases of the year…so I've heard. Checkout www.rukuslive.com )
ENAGWOLO
Faze alone (Faze). Simply put – it rocks.

The Emancipation of Mimi. Yay, Mariah is back!!

Soundtrack of Parineeta. So, so, good.
And that's as far as it goes. Other albums I listened to like Craig David's "The Story Goes" or Toni Braxton's "Libra" aren't completely awful but don't deserved to be on any top 5 lists.
CHIAKA
1) The Emancipation of Mimi- Mariah Carey
This Album is Pure FIRE.You know how you buy a 14-track album and you only like 8 songs. I loved all 14 tracks of Miss Mariah's Emancipation. Awesome Production. Let's not even talk about her voice. I can't tell ya how many times I stood in front of the mirror with my lint remover in my hand and pretended to be Mariah… Much to my roommates' Irritation. Ha Ha Ha. I bet all the haters and smack talkers are eating their words right now. That's what makes it even Hotter.
2) The way it is- Keyshia Cole:
Keyshia's voice is so sweet, so raw. You can practically feel her emotions as she sings. "I changed my mind" is one of my favorites… she sounds so vulnerable. Great Production and some cool collaborations. The joint with Eve is Hot.
3) Last Night- P Square
The entire CD has great beats and P Square has really good flow. My favorite song is "Last night", where they incorporate the sexual healing beat. Tres Hot!!
4) Rugged Man-Thy Album Come
I'll be honest and say that I haven't listened to his entire album but I've listened to a good number of songs and I really dig his flow. "Baraje" is a hot song and I like his touch of controversy in "Ehen" where he makes harmless jabs at Maintain and Eedris, among others. Hey, a little controversy now and then, makes for good entertainment.
NKEIRUKA

Home Sweet Home- Kano: Sick-lick-ly combining the hottest diverse music styles without leaving you saying "ok he's some other shit". Rock, Hiphop, Drum&Bass, R&B, Latino and Garage with sick British-accented flows…this is what music should be. And we can't complain about having The Streets being in the mix…Mike Skinner, wich'o sexy ass.

African Bohemian- Kaysha: For the French loving zouk, highlife, soukous, r/b, reggae, soca loving African in you. Constant waist whining through every track? Check!

Pirated Copy- 2Shotz: Pigdin rapping at its finest. Tracks that keep you laughing but manage to spit some truth about a good amount of social issues in Nigeria.

L.A.M.B- Gwen Stefani: Dang, I just realized my list was male dominated. I listened the crap out of this cd when I first had it…just like the bubblegum sweet pop it was…it gave me cavities and made me sick in the tummy, but I keep going for more.

Unchained- Sunny Nneji: Finally bringing the grown and meaningful back to music. Whoever thought old school styles sounds could be so hot?
OBI
Welcome to Jamrock- Damian Marley - This CD is very interesting and I was in awe after listening to it. It has
mad club hits and also focuses on serious issues in life.

Flo'ology- Floetry - Floetry's sophomore CD. It is a chill sit back and relax CD…very wine and
candlelight type music.

The Naked Truth- Lil' Kim - Miss Kim is nasty as hell on this CD, it is so sick and her best work
ever.

Get Lifted-John Legend - This is one of the best CDs that I have listened to. I cant listen to this
without skipping a song.

Late Registration- Kanye West - Kanye outdid his first album. On this he collabs with Adam Levine and other heavy
hitters. CD is wicked

TONI
1. Fantasia - Free Yourself. Since the first day I saw her on American Idol, I knew if she won she would be the only winner that I would interested in their music. Her voice is very unique and her songs "Truth is" and "Free Yourself" are off the chains.
2. Shakira's – Oral Fixation. I absolutely love Shakira's album. My favorite song is La Tortura.
3. Mariah Carey – Emancipation of Mimi. She made a great comeback and that's good enough for me
4. Blackface – Ghetto Child. This album is number 4 on my list because has the one thing needed in Nigeria; political lyrics. It's exciting that you can dance and send a message at the same time. My favorite tracks are "Carry us" and "I wanna be ur man".
5. Ruggedman – Thy album Come. He is about the only Nigerian rapper that has captivated my attention, lately I haven't been much into rap but I really like Baraje. It's also a great workout song.