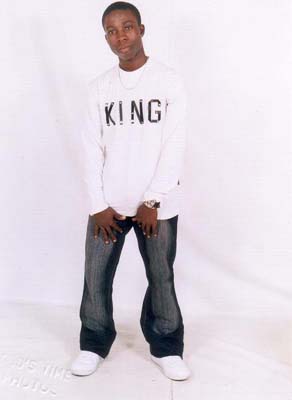 NE: X-DOZ. First we have to get this out of the way. What is the origin of this name?
X-DOZ: Hmm… I bet you its a strange and inspirational name and it's gonna beat your imagination. The name X DOZ was a name I grew up to answer, a name mama gave me, which she claimed was a name she got through inspiration when she conceived me in her womb, the 7th month to be précised (strange hun?) very strange I say. And I grew up to answer that name from a lil infant to when I had to choose a stage name to pursue my musical career.
NE: Like our other guest, you absolutely have to pass through our top 10 before we get into details.
Favorite current musical track? Different by Ginuwine
Favorite time of day? Very early in the morning
Favorite cereal? Frosted Flakes & Honey Comb
Favorite food? Fried Plantain & Beans
Favorite beverage? Fruit Juice
Favorite CD of all Time? Still I Rise – 2PAC SHAKUR
Favorite movie of all time? Save the Last Dance
Favorite quote you live by? Best of generals lose battle
Most influenced (entertainer) by? Soul 4 Real
Favorite genre of music you groove to? Hip-hop/Rap
NE: It is a pleasure to have this session with you. So get comfortable, and let's get the world to get to know you better.
When did you decide to get into the music industry?
X-DOZ: Actually, music has always been a part of me, and everybody around me knew I was gonna end up behind the mic someday. But I took a bolder step into the music industry professionally in the year 2000, when the music game in Nigeria was becoming so crowdy and messy. Then the group X CLAN THANG was formed.
NE: How were you able to separate yourself from X-CLAN THANG. Knowing the experiences, you have shared together as artists.
X-DOZ: Yes, it was something I had to do at the time I took the decision to jump start my solo career, firstly it was good while it lasted I'm not disputing that and it was a great experience working with the group, but at certain times I wish I could do things my own way, make my own decisions of how I want to get started. Actually I was the group's front man, wrote and arranged most of the songs, get the gigs and even fund some of our projects…but you know what? Unseriousness got into the group and the boys started misbehaving like not showing up at some gigs, while some might not be available for studio sessions… and then I got it to the brim and made up my mind to put my steeze to test. I then jump-start my solo career, and then came The Birth Of A Nu Trybe – X DOZ… after all, 20 boys can't play for 20 years!
NE: What was your biggest challenge in going solo and how has the experience being for you?
X-DOZ: Hey mammy, to be frank with you, it was heck at first, doing everything on my own was very tasking, but mostly I missed the boys and I'd wished I didn't break up with them, but I was also determined to do what I'd love to do, I sat down infront of the plan board to plan my moves and strategize my strategies and I was happy with it…hmm the biggest challenge I had was to create a new symbol as a solo act cuz I was known to be a X CLAN THANG rep, and that really took a lot of hard work and commitment to create the new trybe called X DOZ. And peeps started getting the drift that the X CLAN THANG gave them X DOZ.
NE: A lot of Nigerian hip-hop artists seem to imitate the style of prominent Hip-hop artist whether with a rough style or slick lyrics. What makes you stand out as the artist that you are?
X-DOZ: Like I used to say, I believe in originality. You see, music is what I do best, I'm always happy to make sound with everything, I can never be sad I bet you, I don't imitate a prominent being I only get inspired by what they do, try to come up with something better than what they are doing.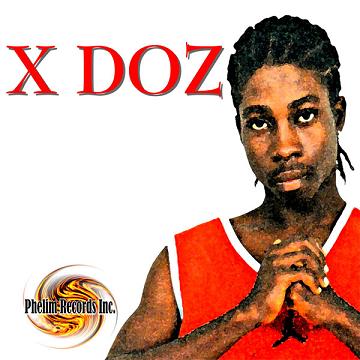 NE: What life experiences inspire you to compose words that bring your music to life?
X-DOZ: Everything around me is inspirational enough. I call my friends and family together, throw up something and listen to everyone say something about it in their own way. Mind you I have a full book already.
NE: NE: As we know, the fans plus your talent makes you who you are in this industry and if the fans are not feeling your style things are a bit different. Do you have any artist that inspires you to either enhance or change your style to maintain an audience in this industry?

X-DOZ: Yea! Ruggedman is one hell an artist, he believed in himself and damned every other thing to make himself stand, I'd always intend to come out someday and lace the trash in this so called Nigeria music industry, not until ruggedman decided to call the spade a spade, though it didn't go well in the first place but he believed in one thing, which is self determination! Despite the politics affecting his outburst he still went ahead with "Peace or War" that is more than awesome. Ruggedman, I take off my hat for you. So I'm being inspired to do one thing or the other to maintain audience with being creative and hardworking.

NE: What was it like shooting your first video, and did you have a say in how you envisioned it produced?
X-DOZ: It was a first time experience and I had to leave everything to the director to do what he knows doing best, though it wasn't the way I'd loved my video to be produced but you know the budget thing… so itz take me as I am stuff.
NE: What collaborations have you imagined working with and how are you working to make that dream a reality?
X-DOZ: Locally I'd loved to have a song featuring Eedris and Ruggedman together and internationally duet with Bow Wow… it sounds kind of crazy though but this is what I dreamed of and I'm damn too sure that dreams do come true with working towards achieving them.
NE: When did you realize you had a gift for rapping and how did you come to accept that it was something you had a passion for?
X-DOZ: I've been rapping over beat with Heavy D's hit song back then "Don't Be Afraid" and it became a national anthem, I performed it at a friend's birthday party which was my first time performing in front of a crowd and bang! the response was as if I was Heavy D himself! Then I said to myself I could rap, that was when I made up my mind to rap even when I knew it wasn't something of this shore, nobody was feeling rap then it was this dance-hall and reggae thang in Nigeria, but I'm happy today that I was a part of the revolution.
NE: So with all the rough lyrics you dip into, is there a special lady that might have us looking forward to a ballad anytime soon?
X-DOZ: Hmmm… definitely things happens! But let's just keep our fingers crossed.
NE: What do you do to stay grounded in your style, and keep it original?
X-DOZ: I read a lot of books and also listened to anything that make sound and I tried as much as possible to sound different from that noise.
NE: As you know, fashion is a huge part of the music industry. How were you able to define your image in terms of fashion in this African hip-hop industry?
X-DOZ: I dress hip-hop like and I most importantly, I keep it original. But lets wait and see what I come out with in my next video, itz really gonna be one hell of an identity.
NE: What should your fans look forward to in the next year from X-DOZ?
X-DOZ: A new album - Tha First Episode. presently, I'm working on it and also the new kid on the block ready to blow your mind. The birth of a nu trybe in the Nigeria music industry.
NE: Once again, it has been such a pleasure interviewing you. I wish you more success in your career. We look forward to certainly hearing more of you on the airwaves.
X-DOZ: Thank you very much.