I just recently went through an episode of being stalked. What's even more appealing about this topic is that said stalker was someone I had in fact dated in the past. Our first date was really good, but then she turned out to be seemingly demented. Still somewhat baffled from this stalking episode, I figured what better thing to do, than to find out about other people's dating experiences (maybe we could share sob stories). I took it to the College Hub of Atlanta, Georgia and asked a few students about dates they've been on. What's more interesting? As I type this, I'm getting ready to go out on yet another date!
Question: What was the best & worst date u went on?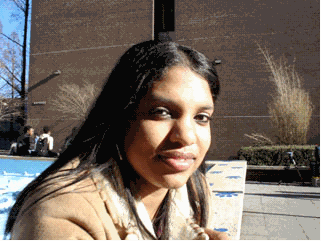 ¨
Danielle, Atlanta
Best: I was seeing this guy long distance and he lived in DC while I was in Atlanta. So he really wanted to see me and flew me to DC for dinner at Georgia Brown which is a 5 Star restaurant. He then flew me back the same night after dinner. Definitely, hands down, the best date ever.
Worst: Now the worst date was when this dude asked me out to dinner and then refused to pay for me and asked that we split the bill. How can u ask me out to dinner and then make me pay? Needless to say we didn't keep in touch.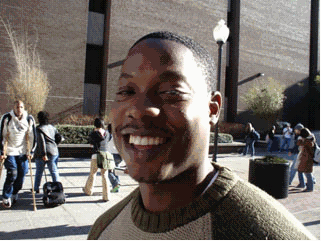 Herschel, Atlanta
Best: I planned the whole night ahead of time and when we got to the restaurant and had a good meal and then she refused for me to pay and insisted that she foot the bill. I have to say that her persistency paid off and we both had a good night.
Worst: Me and my date went to the movie. Dinner and the park. It started when I opened the door for her and she refused to open the second door for me. Why this is important is because my mom told me that if you are nice to a lady she has to be nice to you. Plus a few days later I saw that she left her candy wrapper on the floor of my car.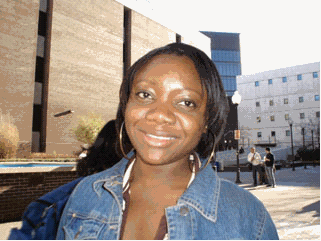 ¨
Eno, Atlanta
Best: A friend of mine took me out for Valentines Day and went all out. It started to rain and he took his shirt off to cover my hair and in the middle of the park kissed me. It was the best kiss I've ever had. He eventually ended up becoming my boyfriend.
Worst: My worst date was when he refused to go home and spent the night in the living room of my dorm. My roomies and I didn't know how to get rid of him and he didn't get the clue. The funny thing is that he took me to a house party and just kept eating all the food. Being his guest I felt so embarrassed and was glad that I didn't know anyone there.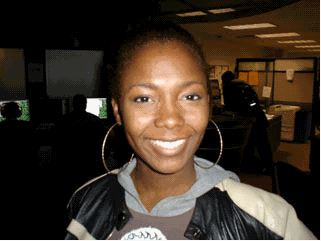 ¨
Maya, Atlanta
Best: I took a fried of mine out to dinner for his birthday and he refused for me to pay which I did anyways and after dinner we went for a carriage ride which he paid for and I must say there was no tension between us.
Worst: I went out on a date with this guy from school and while we were at the theatre he said that he wasn't sure they took credit cards so he asked me for mine and gave me some money folded up. The date progressed normally but when I got home and unfolded the money, it was only 2 dollars. I now call him the 2 dollar man when I see him.