Blisters, Bruises and Broken Toes
Founded by Kim Bechtold, barely over a year, the Musical Theatre Alliance (MTA) is composed of some talented Georgia State University students. MTA describes its mission as a means of uniting students through music, theater and dance, by providing them with performance and production opportunities.
One of these opportunities happened to be the Blisters, Bruises and Broken Toes (BBBt) which we were fortunate to witness. BBBt could be described as a review of some favorite and well-known musicals spanning over decades. See it as getting a taste of over ten different musicals for a very minute fraction of the price. From Annie to Jekkyl, Little Shop of Horrors to Cabaret, the audience was offered a well-rounded variety.
The cast of the show included none other than our very own Obi Orubele, a brilliant singer, dancer and all-around performer. A Chemistry/Pre-pharmacy student at GSU he stood out as being the only non 'artistic' major but yet blending very well with the rest of the talented cast.
Orubele's first chance to really show off came with an exceptional performance in a duet with Chasity Hardman in their rendition of "Written in the Stars" from Aida. In the second half of the show we get to peep some of his superb and natural dancing skills in the "Cell Block Tango," one of the most captivating scenes from the recently popular Chicago. The performance that stole the whole show was undoubtedly 'Oldest Established' from the play Guy and Dolls. Not only was it testosterone packed with its all male cast, this was also an opportunity to observe even more of Orubele's dancing skills as well as his vocal abilities as part of the chorus.
With a rendition of one of the most popular scores from a stage musical, Orubele once again singing lead along with Heather Witt ended the show with "Seasons of Love" from Rent. Overall BBBt was an enjoyable show that did a wonderful job of telling a continuous story employing a variety of musical from various, with different styles and genres. For a show put together by students with limited input from the school. There's definitely much kudos to be given to the cast, crew and all who supported in anyway.
Definitely worth a Five Dollar Bill!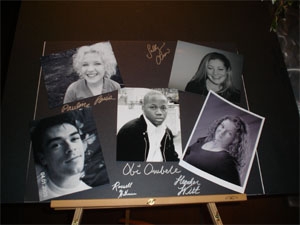 Cast Board (One of three) of Blisters, Bruises and Broken Toes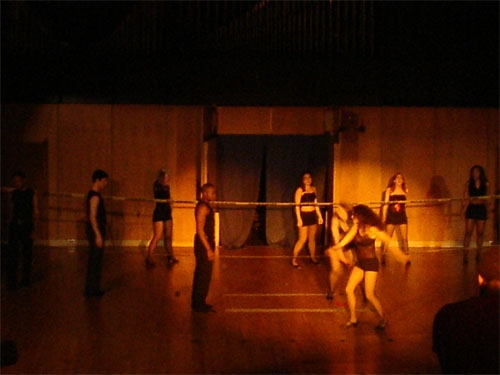 Obi Orubele and the rest of the cast in Chicago's "Cell Block Tango"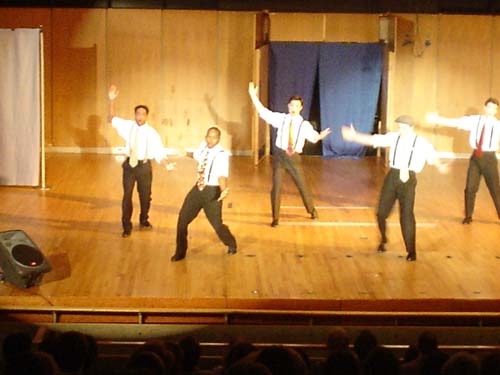 Orubele and Guys in "Oldest Established", Guys and Dolls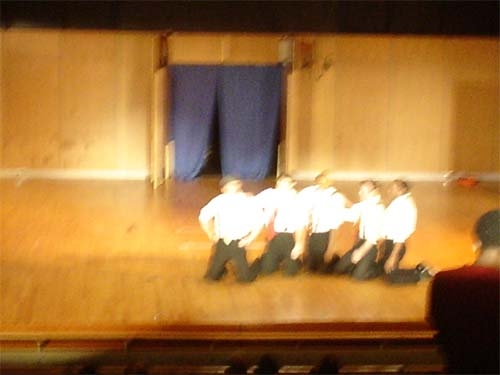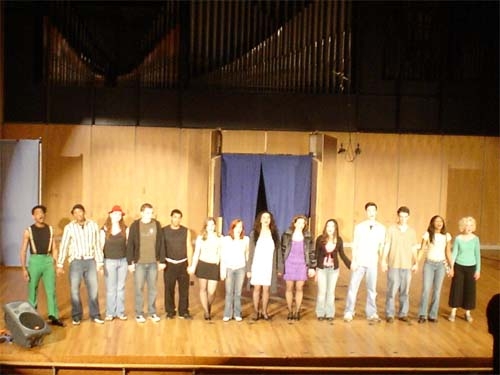 The whole cast in the finale "Seasons of Love" from Rent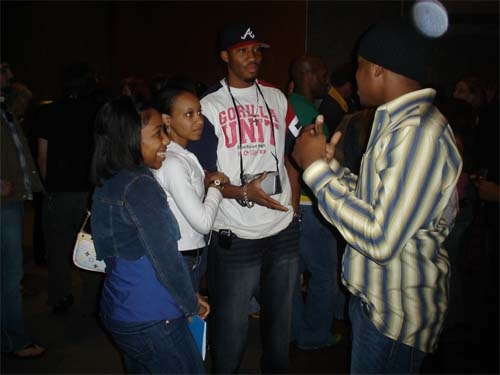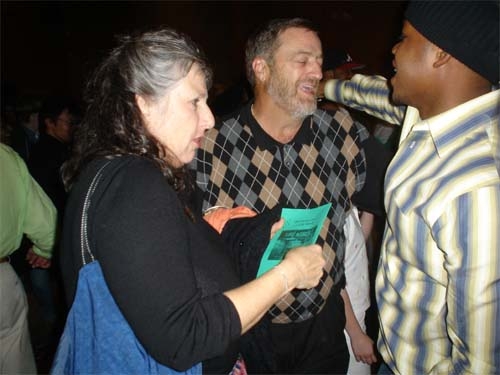 Orubele Greeting Friends and Family After the show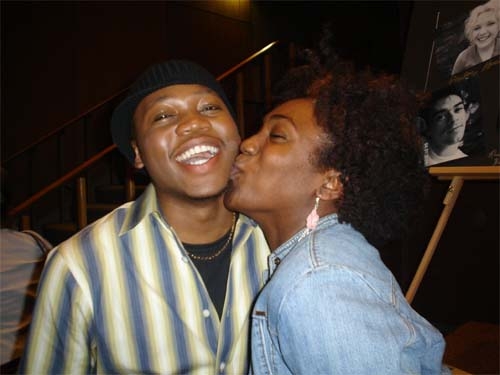 Still in stage make-up, Obi gets a kiss for a job well done!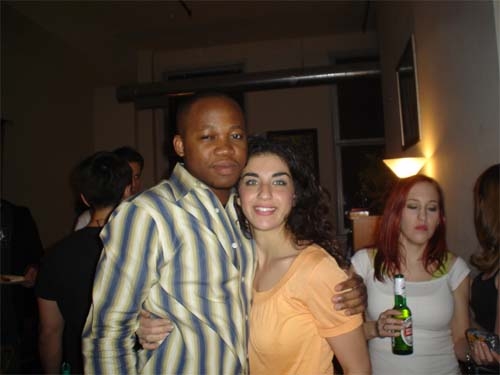 With a good friend and cast mate (also one of the show's producers) at the Cast party.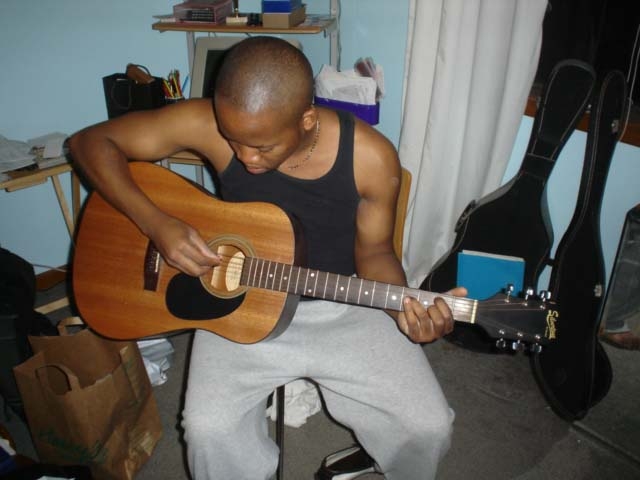 After the show: a private acoustic performance of his rendition of "Ready for Love" by India Arie