| | |
| --- | --- |
| | |
| Playing: ALL I NEED IS YOU by PA J | |
UNLEASHED
In an interview with Nneka O. Paj keeps it real with NE and gives us insight on what its like to be in his shoes
NE: PaJ Eskwaya, how are you doing today?
Pa J: I full ground boku...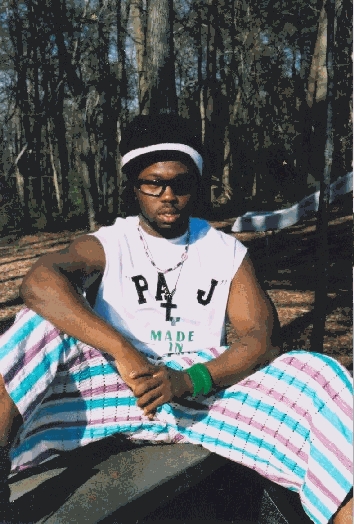 NE: Tell us a little more about the man behind the music.
Pa J: Well...Pa J na very simple guy na...born in Lagos with Ibadan parentage but with a flair for anything Naija. Attended Mayflower School, Ikenne, Nigeria. Had a brief stint @ Yaba College of Tech before heading to Yanki. I love my Amala fluffy, my goat tender and my palmwine fresh. Avid follower of the Naija Super Eagles and no dey find wahala unless yanga come tap me...
NE: I am curious, where did the name PaJ come from?
Pa J: I been waka go intanet na im I make detour go one Naija website...I come dey see people dey use 'foneh' names wey I no sabi pronounce...so…I borro small leaf from the comedians from way back and gi my online persona a razz name: Alagba Jeremaya. But na im one my friend, Mallam Kongi, come vex after a while sey Alagba Jeremaya too long for am to dey type, sey shey I fit shorten am to "Pa J or sontin"..I sey 'ok'...and na so the name stick Alagba means elder statesman (like pesin wey sabi efritin..or @ least tink sey E sabi:) and Jeremaya is obviously mispelled…intentionally though…this was all before I begin do music..

NE: How did it all begin?
Pa J: Well...the idea been start for 2001 when I wan go do sontin for the NRC Reunion in NYC...normally I dey follo dem do small participation for anything wey dem organize so after two years for Reunion na im I sey make I troway dem somtin diffren…U know? So I enter studio with three tracks (comedic stuff) but as I dey enter na im the music mind wey I no sabi sey I get before sef follo me enter...I enter wiff three tracks and comot with ten (many of the songs were written while waiting for the studio guy to begin warm the machine we go take record) a few weeks later...and since then songs just dey tap me for shoulder sey make I sing dem.

NE: Where do your musical inspirations come from?
Pa J: Everything...personal experience, sontin wey I notice wey don happen to anoda pesin, the depth of Naija culture and what makes us unique, stuff wey dey happen around me, and some na just fictititous stuff clawed out of thin air...things wey we both hold sacred and ignore in life…U know…those minor details people no dey pay attention to: if U waka roll yansh pass me now I go describe am in detail for song!

NE: What is a typical day like for you?
Pa J: Weekday: Gym, Work, Traffic (na then I dey spend quality time orchestrating my moves artistically), business and family calls and rest.
Weekends: Gym, Business Meetings, Studio, family time (na every Sunday I dey go raid my sister fridge), soccer (either watched or played), guest appearances, stage performances and occasional kpan- never mind dat part.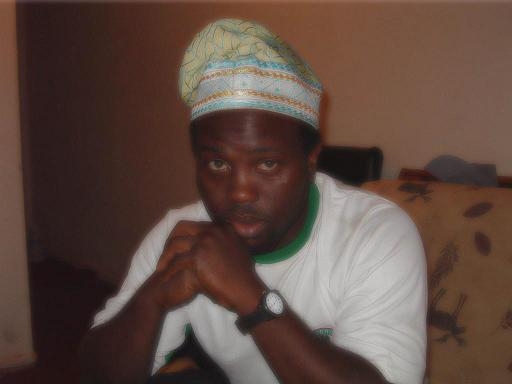 NE: You perform a lot. What would you say is the best part about performing?
Pa J: The best part is when U get a feeling sey people dey appreciate who U are and ya music. Like Sting talk am…Music is its own reward...so when everything is going right and U can look insai the eye of ya crowd, and can tell sey no be sey dem dey fake the funk...ya day good. Maybe someday dem too go know sey no be only Fuji artists dey appreciate 'spraying' though.

NE: We absolutely loved your first album and the 2 mixtapes but I'm sure a lot of people would like to know when to expect the second album.
Pa J: God Willing 2006...I hate to say that becos E don tey wey the first album comot but it takes a lot to make this happen...when I drop the first one I no sabi nada..na like NIKE: JUST DO AM! I no set table like Promotion, Management and other strings wey U need to pull to make it get to the masses...I record am, E sweet me…I drop am! But the next one no go be like so...right now we dey work on promoting that 'Unleashed' album via music videos and promo packages for Naija...once dat moto begin run well well, I go enter studio go begin record the next one.

NE: What makes it different from your first album, "Paj Unleashed"?
Pa J: Well...E go get the same approach…mixed vibes a la multi-genre stuff but this one go get some of wetin the first one no get: CLUB BANGERS! No be sey I dey crossover O! U will still get a VERY NIGERIAN style of music but the way wey we go cook am na to give U plenty variety...with a somewhat more commercial approach if I may. Some of the things people liked in the first one will still be there though...for instance I don pen encore for Matrimonial Palaver already and there are some singles in the works for your typical melodic African style, however...the reggae and dancehall part is deemed to be a lot different from the first album.

NE: Are you satisfied with the level of support you've been getting or do you feel like there could be more?
Pa J: Well...I do get some support from my peeps but honestly there could be more....and this no dey exclusive to Me. E get some things wey need to change for everyone in the Naija music scene to begin benefit in more ways...but changes dey come sha...I don dey see some things happening already amongst the movers and shakers in our society...some peeps like dem Ariztos Inc dem, dem Solitude dem, dem Chichi dem, dem Omoge Entertainment dem don dey pull strings wey go bring more awareness to wetin dey happen...and dat na just for Yanki...so...no shakin'.

NE: How do you handle the occasional negativity?
Pa J: ...of course naturally I go vex and skatta if pesin dey intentionally yan opaks with intent to denigrate and una sabi how my mouth be...however…with the recent developments wey don dey take place now dem kin' tings na minor issue especially when I know sey na Baba God send me and no be pesin.

NE: Any plans of breaking out into the music scene in Nigeria?
Pa J: Of course! Haba...na home chop dey now!! God willing sometime by the end of this year sha...I go go introdoze masef to my people.

NE: Who is hot and who is not? Name 3 Nigerian artists in each category
Pa J: Chei! U wan make Areaboyz come jump me for MM Airport shey?? kai! Ok.. I like Maintain, I like 2face (who no like 2face music?) and Eldee of Trybesmen...and dat na for artists wey people don sabi well well…as for those wey dem go soon sabi well I like Damask, Ronnie (the sweetest female voice in Naija music if U asked me!), and Rukus....as for those wey I no tink sey dem hot? hmmm...I like my knees the way dem dey so make I sharrap for dat one, by the way my pal Asha is also a voice to watch out for...in many ways.

NE: What artists would you like to work with?
Pa J: Wow! Well...Maintain comes to mind, Rukus comes to mind, Rappatainer comes to mind, and of course make U expect future more works between Pa J and Damask, a collab with Asha dey hide for the corner corner of my mind already...I fit work with anybody as long as we get musical chemistry. Now..outside Naija...it'd be nice to drop verses with my idol: Buju!

NE: How do you feel about Kennis music?
Pa J: U know...I never really paid Kennis Music much attention till I been see some music video compilations from Naija and I tell U…they're doing a really good job, especially with 2Face. I, however, hope sey @ some point sha dem go begin spread wings and move things globally mainstream sha...with the right artists dem go be a major force in effecting the spread of Naija art everywhere.

NE: What's on your playlist right now?
Pa J: Fuji Ropopo--Chief Kollington Ayinla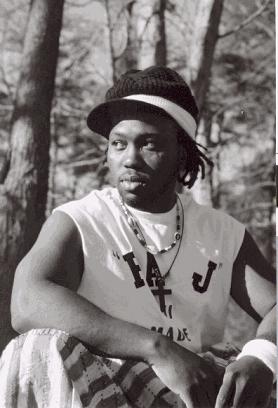 NE: What are your short and long term goals?
Pa J: Short term: Drop my next two albums and watch my people miliki from dusk to dawn. Long term: Play my part to spread Naija art globally...take the gift God has given me as far as I can..

NE: Apart from your love of music, what else gets you going?
Pa J: Soccer! I tell U...when Naija dey play and AIT dey show am here, my oga don know sey I no dey come work! And...just as an exclusive for NE...I don pen anthem for the Super Eagles. If only the yeye sports stores here go carry some Naija track suits maaaaan.....*mad*

NE: Any plans for a future MaJ?
Pa J: I dey take application...U wan try am? If U sabi roll yansh, no spill Palmwine when U pour am and ya stew no dey dey watery, U fit qualify!



NE: Here's a little rap I made up
My name is tina
I come from argentina
I eat sardines for dinner
And I aint no sinner

-I reckon I'll make it in the industry. What do you think?
Pa J:
Chei!Ya Name No be Tina
And U come from Katsina..
Ya favorite na Semolina
and na tief U tief ya Cortina!

..I see collab for awa future O!!! Well..if JLo still dey sing U sef fit make am!