Actress Profile: Rita Dominic
By T. Kolapo
<![if !vml]>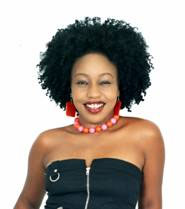 <![endif]> <![if !supportEmptyParas]> <![endif]>
Born July 12, 1975 Rita Uchenna Nkem Dominic Waturuocha, known to her adoring fans as Rita Dominic, always knew she'd be in the limelight. As a child she was a slave to music, entering and winning in several dance competitions and expressing herself vocally through means of traditional music. As she matured, Rita developed a deeper sense of appreciation for the arts and to fulfill her curiosity began studying at the University of Port-Harcourt.
She finally discovered an art with a hybrid of all her talents in acting and began her promising career in television programs such as Children's Variety and Junior Opinion. As time passed and her repertoire grew, Rita began receiving various offers and commanding attention from well known Nigerian directors. Debuting in her first movie "A time to Kill" in 1998, Rita exceeded the expectations of her co-workers and fans began to take notice of this alluring actress. Since then she's become a household name in Nigeria and is one of the most well sought actresses in the Nigerian Industry to date. My favorite thing about Rita is how she commands every role she plays.
Sometimes one is able to detect insincerity in a movie, in actors and actresses. Every time Rita appears on the screen, she completely captivates my attention and makes me believe that she truly experienced what her character is currently portraying. Another aspect about Rita that is so refreshing is her ability to be diverse, many actresses sometimes get stereotyped in a specific role, so much so that they are unable to accurately depict a totally different role in other movies; Rita is not like this, she has played everything from the innocent victim, to the seductress, to the evil wife and so on, and in each role she is able to draw the audience in so much that they in turn truly believe that she is whatever she is portraying, so much so that the audience can not imagine her playing any other role. 
If you have never watched a movie starring Ms. Dominic, I would suggest 'Paint my Love' and 'Controversy' for starters. Although with having starred and featured in over fifty movies, there are many choices to pick from.