Actor Profile: Richard Mofe Damijo
By T. Kolapo <![if !supportEmptyParas]> <![endif]>
<![if !vml]>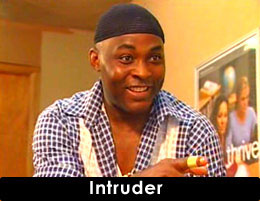 <![endif]> <![if !supportEmptyParas]> <![endif]>
<![if !supportEmptyParas]> <![endif]>
RMD. There is hardly a Nigerian that would not be able to recognize that name. Fondly nicknamed the 'Nigerian Denzel Washington', many equate his importance in Nigeria's movie industry to that of Sean Connery, Bruce Willis, Richard Gere and the likes.  Though many may not be able to pronounce his full name including yours' truly, Richard Mofe-Damijo's reputation as a superb actor is undeniable and enormously respected.
However, acting is not the only art that RMD participates in; he possesses many other hobbies that are not quite as popular as acting. Journalism is one of his many passions, during his plight to obtain as much knowledge about his art as possible; RMD took some classes on journalism during his attendance at the University of Benin where he obtained honors in theatre arts. Because of his love for Journalism, RMD published the first style and living magazine that he so appropriately named 'Mister'.
<![if !vml]>
<![endif]>
In addition to acting, Richard developed an appreciation and interest in directing and after observing some of the best directors in Nigeria, he began to set the pace during his movies and dictating the rhythm of the industry. RMD then proceeded to create a promotion company that markets movies, brings limelight to local and international artists, and participates in event management and marketing. Though his hobbies are diverse, his passion will always lay in acting.
When RMD graces the screen he brings with him a sense of familiarity and comfort, making the role cater to him. Although there are younger, popular and more energetic men in the industry, RMD remains the most wanted because experience is truly the best path to achieve perfection. Even with his maturity, he is still able to play immature roles and embrace a culture that was not prevalent during his generation, he is still the top contender in love stories with younger starlets such as Stephanie Okekere and Rita Dominic.
My best RMD movie by far is 'One Price', he makes the audience feel as though they are living the movie with him, he makes the movie the audience's reality for the 2 or so hours that the movie lasts. In all his movies, even those that he plays the villain, RMD possesses this loveable quality that makes that audience support him regardless of his stance. With all his success, RMD dedicates his time to give back to the community through various organizations and fund raisers. <![endif]>