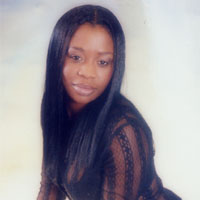 Toni's "Song of the Month" is Kwam1's can't stop thinking about you" ... click play to listen. ENJOY!!
Welcome to Nigerian Entertainment magazine. Your premier online magazine! The March/ April issue is finally here. Yes! Yes! Yes!. loads of work but well worth it. First and foremost, lets start with the thank you's. God is always on my side so I give him all glory because without him nothing is possible. Now, I would like to thank a special lady Nkay... whoa.. what would I do without her. Thanks for working so hard to make this issue a reality. I hope you can now get a good nights rest. :) A special thanks to Yetty (IcyAngel) for the wonderful cover, absolutely fabulous!. and a big *muah*and thank you to all the contributors, Michael, Chichi, Nneka, T.Lapo, Dimeji, Adaora, and Enagwolo, ese gan ni o, da'alu, nagwo'de :)
The March/ April Issue is our special music issue so we have brought you some of the HOTTEST Nigerian artists. I would like to say a big thank you to all the interviewed artists, 2face, ruggedman, eldee, khamileon, ayo, and rukus for taking the time out of your busy schedules to talk to NE. Wishing you immense success in your individual careers.
This issue to me is a sort of rebirth for Nigerian Entertainment. It's the beginning of bigger and better things to come. We have worked to make this issue as detailed as possible so with each interview you get the opportunity to listen to their music, sing along with the lyrics provided and judge for yourself. I guarantee you, they are all GREAT artists.
Every section of this issue has something that will interest you. Our artist spotlight is one section that you definitely have to visit. ahh let me not be partial.. all the sections are great but I am totally crazy about NAIRA'S song "LOVE".. so I feel the need to plug it so you wont miss it, so turn up those speakers and head on there. Also we have a playlist where you can go and listen to 10 of the hottest songs in Nigeria. Our lifestyle section offers great tips so check it out and don't forget the movie reviews. We have also added a directory where you can visit related pages and send the NE team an email. Feel free to drop us a note, tell us what you think.
I hope our Music issue can bring forth an appreciation for Nigerian arts all over the world. Even if it means getting across to 2 people. I believe our job has still been done. There is a lot of material to surf through so I suggest you sit back, grab some pop corn and enjoy. Get ready to stomp your feet and clap your hands.
As always suggestions and mail are always welcome. If you have an event or know a talented artist that should be featured let us know. Till next time..
~Toni P ( PT )